Programs
Many of the people who seek our help can usually pay their bills until something unexpected happens. Car expenses. Medical bills. Higher gas prices. Reduced hours at work. River City Food Bank helps the working poor as well as those on fixed incomes or facing serious illnesses.
Assistance with the food budget helps clients avoid a downward economic spiral. Our help allows clients to meet basic living expenses such as rent, utility bills and transportation costs.
A family or individual can receive a three-day supply of nutritionally-balanced food up to once a month. Families with small children also receive non-food items such as diapers, baby food and formula. If you need help, come to River City Food Bank on weekdays between 11:30 a.m. and 3:00 p.m. We are located at 1800 28th St. in Sacramento.
Eligibility: Anyone who lives in Sacramento County and reports that they or their dependents are living at or below the federal poverty line. Adults are asked to show identification (with a birth date) for all dependent children.
Nutrition education programs help clients improve food quality and maximize healthy meals. River City Food Bank provides monthly nutritional cooking classes. Cares Community Health and Sacramento Natural Food Co-Op help us teach creating meals using River City Food Bank's most common ingredients. We teach clients how to eat "seasonally" and add more fruits and vegetables to their diets.
Interested in joining a class? Co-op Community Kitchen classes are generally held on Thursdays from 3:30-5:30 pm. Classes are once a week for 4 weeks. Find out more information by clicking below.
CalFresh Outreach services include pre-screening for possible eligibility, application assistance and submission, and case follow-up.
Drop-in: Monday-Friday between 11:30 a.m. and 3:00 p.m. or Appointments available 7:00 a.m. to 6:00 p.m.
Phone: 916-233-4075
Click here for more information on CalFresh:
Many students go hungry on weekends and during the summer when school is out and school breakfast and lunch programs are unavailable or not convenient.
To help kids grow and have the energy they need for homework and activities, they need nutritious snacks every day. River City Food Bank created our BackSnacks program to help meet that need.
We service 8 area schools and hundreds of children with nutritious snacks that they can eat before, during, or after school or take home to their families on the weekend.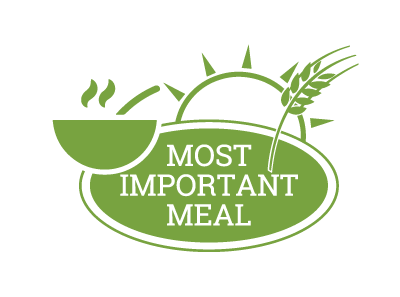 Most Important Meal (M.I.M.)
The Most Important Meal program provides low-income seniors living at Park Place Senior Living in Sacramento a weekly bag of health and nutritious foods, distributed weekly to the 100 residents. We hope to expand this program to serve more low-income seniors in the near future.
The goal of MIM is to gather health data before and after the program to see if regular, healthy breakfasts can improve or stabilize the health of seniors at risk of hunger. This program is made possible through grant funding from Sierra Health Foundation, Teichert Foundation, PASCO Foundation, The Safeway Foundation, Sutter Health Sacramento Sierra Region, and Ray Stone Senior Living.
Seniors, 55 years and older, are the fastest growing group who visit the River City Food Bank. Low income, disabilities and transportation barriers complicate their access to healthy food.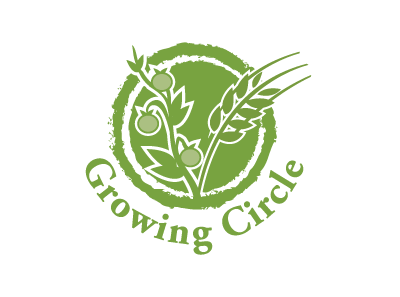 For people facing tough financial times, it's hard to provide the fresh produce that is critical to good nutrition. We're addressing that problem by encouraging people to help through our Growing Circle program. There are three easy ways to help:
Plant a few extra rows of veggies in your own backyard garden, or harvest a little more fruit, and bring the extra to River City Food Bank's location at 1800 28th Avenue during our business hours. Oranges, grapefruit, tomatoes, zucchini, plums, cucumbers, lettuce, onions, squash, apricots, peaches, cilantro, apples… whatever you grow; we'd love to have it!
Buy extra fresh produce when you shop at the Wednesday Farmers' Market at Cesar Chavez Park, and donate it at the handy "Giving Fresh" booth. "Giving Fresh" was created with help from the Downtown Partnership to help supply River City Food Bank and other area food banks with fresh produce (Farmers Market: 10th and J Streets, Wednesdays from 10:00 a.m. – 2:00 p.m., May through end of October).
If you don't have a green thumb, you can still help by giving a cash donation toward the purchase of fresh produce! Make your secure online donation here.