Programs
Many of the people who seek our help can usually pay their bills until something unexpected happens. Car expenses. Medical bills. Higher gas prices. Reduced hours at work. River City Food Bank helps the working poor as well as those on fixed incomes or facing serious illnesses.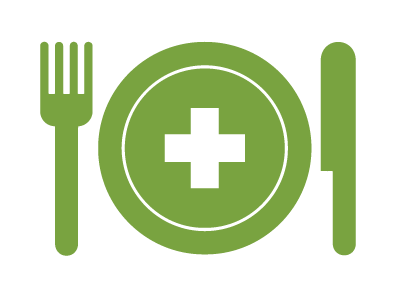 Emergency Food Distribution
Located in Midtown and Arden-Arcade, RCFB's emergency food distribution provides healthy, nutritious food to individuals and families experiencing hunger with our signature "Choice Model" distribution. This model enables clients to select their own food to ensure that they receive food that best meets their needs. Designed to help families in times of crisis, the program allows people to choose healthy food including fresh fruits and vegetables, dairy, meat, and shelf stable commodities. The choice model is a tangible demonstration of our core values – dignity, compassion, respect, health and nutrition.
RCFB serves approximately 4,500 individuals each week and is open Tuesday through Thursday from 10:30 am to 1:30 pm in Midtown, and on Fridays and Saturdays from 10:30 am to 1:30 pm in Arden Arcade. 15-20 volunteers are needed daily to run the food distribution program.
Eligibility: Anyone who lives in Sacramento County and is experiencing hunger is welcome to come and receive services. RCFB utilizes a low-barrier intake process which does not require ID or proof of income to ensure that all people in need are served.
CalFresh Outreach
More than 74% of CalFresh participants are families with children, showing the immense need for food assistance programs.  At RCFB, the CalFresh Outreach team provides the following services to individuals and families facing hunger:
Completing applications for CalFresh benefits;
Rescheduling CalFresh appointments with the county;
Discovering the nearest Farmers' Market and stores that accept EBT, CalFresh's debit-like payment card, as well as any updates to the program that would impact the household;
Requesting a replacement EBT card;
Trouble-shooting of CalFresh cases; and
Maintaining benefits to meet annual deadlines for renewal.
The process of applying for CalFresh can be daunting- there are complicated forms to complete, long wait times to speak with a county associate, language and/or reading barriers and deadlines to re-apply or risk losing current benefits. RCFB's CalFresh Outreach staff walk each guest through the process with patience and compassion- explaining each step and answering questions or concerns as they arise. Guests can pick up healthy food from our emergency food distribution sites while they visit with the CalFresh team to ensure that they have the food they need to thrive.
Appointments with CalFresh Outreach staff are currently outdoors.
Interested in applying or have questions? Feel free to fill call us at 916-233-4075  or Fill out our referral form and email it back to us!  
Click here for more information on CalFresh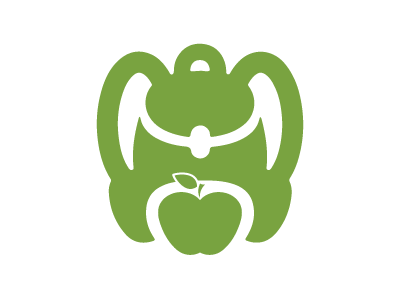 BackSnacks
While RCFB provides food to all people experiencing hunger in Sacramento County, many parents cannot make it to one of our two distribution sites. Lack of transportation, illness, disability, work commitments and other circumstances mean that families still struggle to put food on the table.  Unlike traditional food banks, RCFB reaches beyond its walls to alleviate hunger.  For the past 12 years, RCFB has delivered healthy snacks to economically disadvantaged schools through its BackSnacks program, which proactively addresses childhood hunger early in the lives of at-risk students.
In 2021, BackSnacks will serve approximately 20,000 kids and family members at ten local, low-income Sacramento County schools.
BackSnacks only supplies healthy, nutritious items. In developing the program, RCFB research showed that children who received free and reduced lunch at school often went without food the remainder of the day and on weekends. With many schools moving to a distance learning model, those meals are no longer accessible.
The food students and their families receive through BackSnacks supplements their diets and help to alleviate hunger during these uncertain times. Program staples include those that pack a nutritional punch including oatmeal, 100% fruit juice, whole grain nutrition bars, soup, cereal, fresh fruits and vegetables, milk, protein options and peanut butter.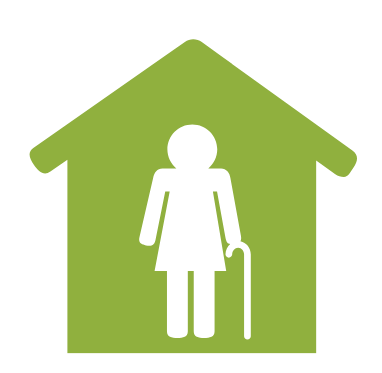 Senior Programs
RCFB's Most Important Meal program (MIM) was established in 2014 to reduce food insecurity among seniors by supplementing their food source with nutritious staples to help them maintain their health. MIM provides these services to low-income seniors living at two senior living facilities. RCFB removes the barriers of mobility and lack of transportation, as many seniors are not able to access the services at the food bank distribution sites.
A sample menu includes oatmeal, canned fruit, milk, cereal, cheese, yogurt, crackers, soup, fig bars, bread, bananas, peanut butter, and tuna. This service goes beyond delivering a bag of food by giving the seniors an opportunity to engage with staff, volunteers and each other to help their mental and emotional well-being.
RCFB also serves seniors through our emergency food distribution programs with distribution sites located in Midtown and Arden-Arcade. At these sites, seniors can choose items that best meet their dietary needs such as fresh produce, dairy, whole grains, protein, canned goods and hygiene items.
Nutrition Program
Nutrition education programs help clients improve food quality and maximize healthy meals. RCFB serves individuals who are medically fragile, including those living with HIV/AIDS, by providing local agencies with healthy food bags to supplement their diet and ensure that they are getting a nutritionally balanced meal.
Chronic illnesses are exacerbated by malnutrition and our goal is to help them be as healthy as possible so that they can thrive. RCFB provides healthy food bags to local partner agencies such as Harm Reduction Services and Strategies for Change.