About Us
As Sacramento's oldest, continuously-serving food bank, our mission is to alleviate hunger in Sacramento County by providing healthy emergency food and other assistance, offering referrals and promoting self-sufficiency through a variety of programs. From seniors to children, from the homeless to the working poor, we assist all struggling individuals and families in Sacramento County.
Our small but mighty team
River City Food Bank is a grass-roots community effort, but these professionals make sure that our program is run with integrity and efficiency.
Amanda McCarthy, Executive Director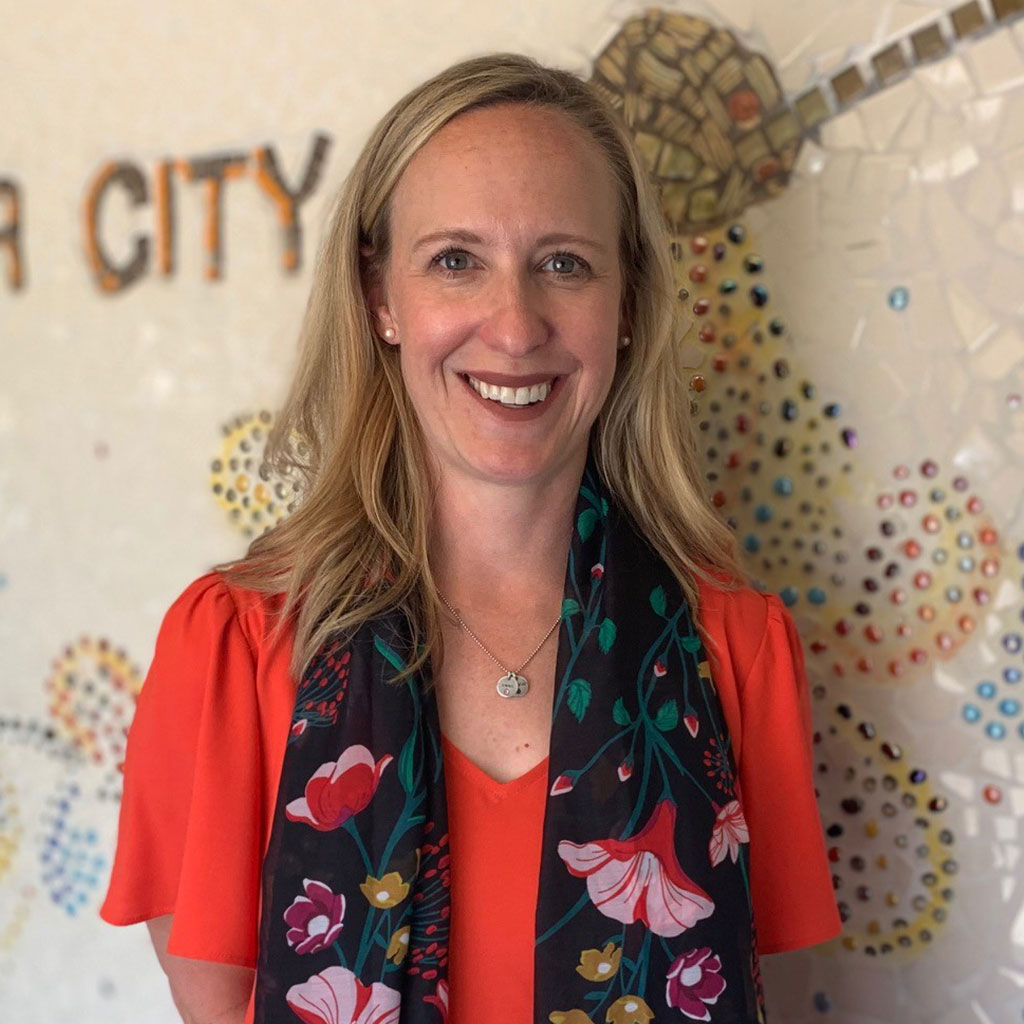 With a passion to build healthy communities, Amanda began her professional career working for a food bank in Seattle, Washington. What started as a position in program management, quickly grew into a lifelong passion for hunger relief and social justice. Amanda has experience developing programs, leading operations, and building collaborative relationships to increase awareness and achieve goals for food banks and nonprofit organizations. Committed to alleviating hunger in Sacramento County, she will work to advance River City Food Bank's mission through continued focus on providing emergency food and resources for families and individuals needing assistance.
---
Erika Fatula, Director of Fund Development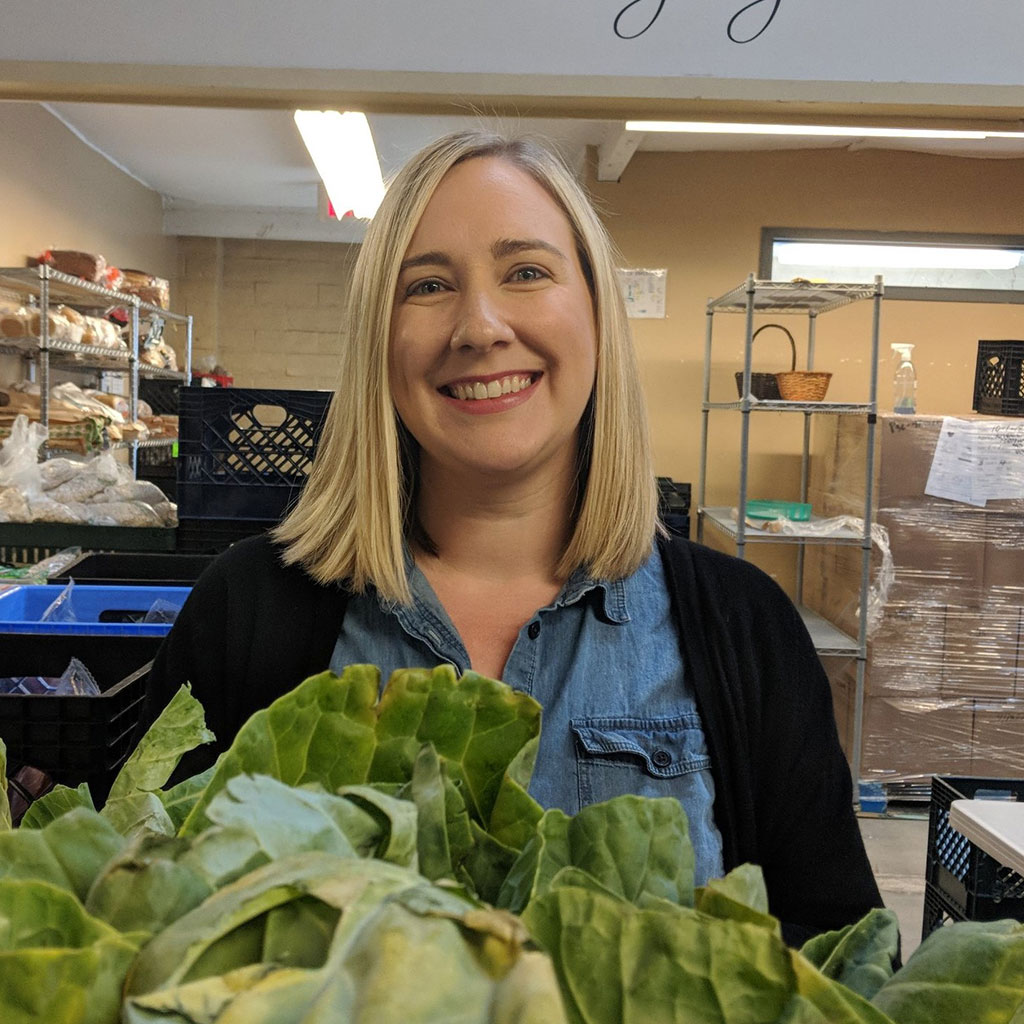 Growing up in poverty on the east coast, Erika developed a deep passion for helping others struggling to get back on their feet, and experienced firsthand how compassion and kindness transforms lives. After receiving her Masters degree in clinical psychology from Rutgers University, Erika made the move to Sacramento, starting a career in the human services field. As Director of Fund Development, Erika manages all fundraising, marketing and communication efforts to ensure that we can effectively serve our neighbors in need and fulfill our mission to alleviate hunger in our community.
---
Paula Jenkins, Operations Administrator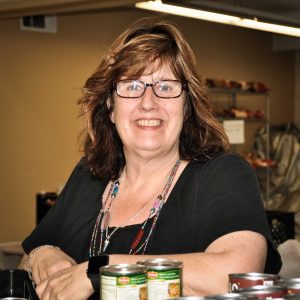 Paula started with River City Food Bank in 2010 shortly after the fire destroyed our location on 27th Street.  She started as an Administrative Assistant and has moved into the position of our Operations Administrator, providing support to the operations of our Midtown location. In addition, she oversees the financial and personnel responsibilities of both locations of our food bank. She is frequently referred to as our "Computer Whisperer" and is the go-to person for troubleshooting equipment issues, building maintenance and ordering office supplies. Paula believes that everyone brings something unique to the table and values helping others. She believes in the core values that are practiced by River City Food Bank staff and volunteers…Dignity, Understanding, Mutual Respect, Health and the ability to receive nutritious food as a basic human need… Because no one should be hungry.
---
Jena Robinson, Operations Director
Jena Robinson came to River City Food Bank through the Lutheran Episcopal Volunteer Network (LEVN). Since graduating from Auburn University in 2009, she has worked for numerous non-profits fulfilling her passion to help marginalized people. Her passion for food justice started as a little seed in an urban garden in Nashville, TN and has grown to managing food programs, volunteers, food drives and more at River City Food Bank.
---
Amy Dierlam, CalFresh Outreach Program Director
Amy has strong roots in social service, a background that helps her to be especially sensitive and helpful to people needing CalFresh assistance. Before coming to Sacramento, she was a social worker for a foster care agency in Butte County, and then transitioned to work for the Episcopal Diocese of Northern California, coordinating youth and young adult ministry. Amy volunteered at the River City Food Bank intake desk for a year before accepting the CalFresh outreach assistant position in the summer of 2011.
---
Fred Gorsira, Operations Coordinator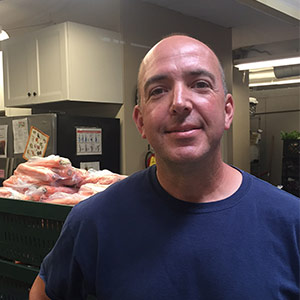 Fred found his way to River City Food Bank after years of living in the Bay Area and running his own business in the legal field. His passion is to help those less fortunate, and he feels privileged to work alongside staff who give so much to making a difference in so many lives. "It feels good to be of service to our community." Outside of work, his focus is to raise his daughter with the same sense of compassion and giving back.
---
Brandon Ralph, Operations Coordinator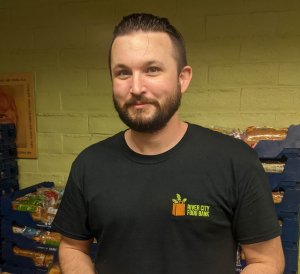 Brandon is originally from Southern California and has a professional background in management in the skilled trade and floral industries. He is passionate about helping those in need and enjoys working in a position that helps provide food security to so many families. Outside of work, Brandon is an avid reader and an enthusiastic fan of live music.
---
Thomas Pearson, Operations Assistant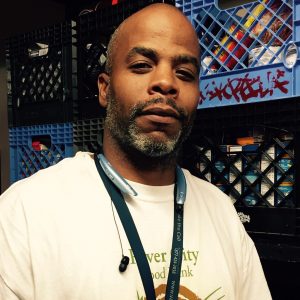 Thomas Pearson is originally from Paterson, New Jersey and has worked for non-profits for over 20 years. He is passionate about helping people in any and all ways possible. Thomas also enjoys golfing, writing and working out. He spends his spare time with family and friends. One day he wishes to establish two separate businesses, one profit and one non-profit. In the meantime, RCFB is a great company to work with.
---
Denver Symister, Operations Assistant
Denver Symister is the Program and Operations Assistant at River City Food Bank. He has been with the organization since 2015, and is committed to helping RCFB become more successful in its endeavors to provide more compassionate and dignified assistance to people in need. Originally from the United Kingdom, he now resides in Sacramento, California.
---
Donnie Salgado, Operations Assistant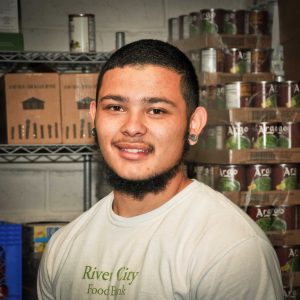 Donnie Salgado is originally from Salinas, CA. He came to RCFB from Goodwill, a partner of River City Food Bank. Donnie enjoys the physical aspects of his position as well as driving. In his spare time Donnie likes to work out and play sports.
---
Alex Lee, Operations Assistant
A transplant from Southern California, a proud graduate from Sac State and a passionate advocate for community service and inclusiveness, Alex spends her free time volunteering with local nonprofits such as HI Sacramento, an international hostel and Foster Hope Sacramento, a foster and family services facility providing temporary childcare for parent support classes along with plans and connections for respite care. Alex first came to River City Food Bank as a volunteer and quickly fell in love with the mission, volunteers and clients.
---
Michelle Mueller, Fund Development Assistant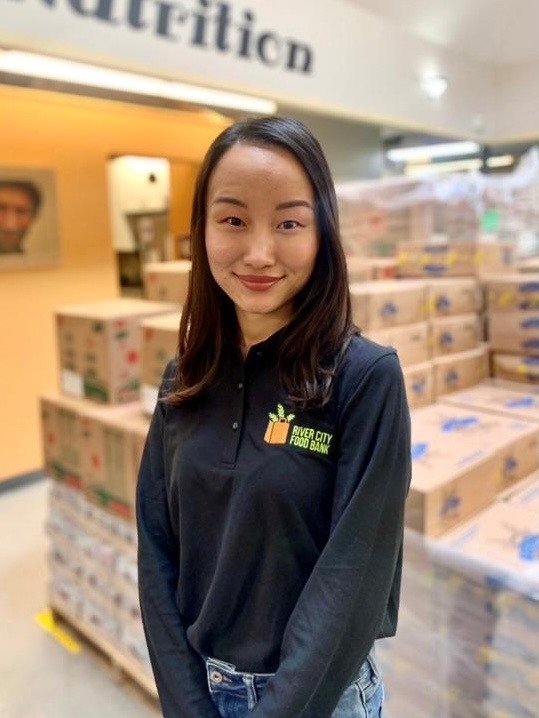 Michelle is originally from Ulaanbaatar, Mongolia and has lived in the U.S. for 11 years. She got her bachelor's degree at University of California, Irvine and has a background in the restaurant management industry. Michelle believes that access to healthy food is a human right. She is passionate about helping those in need and enjoys providing food security to so many families. Outside of work, Michelle likes to do yoga, hike and dance.